Online Customer Service Training VERSUS Onsite Customer Service Training
There are pros and cons for taking an online customer service training course versus an onsite (or inhouse) customer service training course.
Indeed, they both have their benefits. Online training (of any kind) tends to be a quicker, cheaper way to learn new skills or strategies and of course, is more convenient for those who aren't able to plan physical time away from their desks or whose companies cannot afford to bring an external training provider inhouse to deliver 'live' &/or bespoke training.
There are many free online customer service training courses available, although the standard and quality of training tends to be fairly generic and 'lightweight' in comparison to the paid-for programmes, which can cost anything from £25 + VAT per learner, as offered by High Speed Training, through to an Accredited Professional Diploma in Customer Experience for £2050, available through The CX Academy.
Our own CPD Accredited online Ultimate Customer Service Training Programme is equivalent to 8 hours of Continuing Professional Development and is an investment of £252 per lifetime license, with discounts available for bulk purchases.
Onsite training – whether that's the standard, generic programme which the training provider is delivering at a public venue or a completely tailored training course, which has been designed uniquely for your organisation and is being delivered in-house, naturally comes with a higher price tag.
While there are advantages for accessing online training in customer service, nothing really compares to 'live' classroom training (onsite or inhouse), especially if that training has been uniquely designed for the team receiving it.
However, in today's modern world, where virtual solutions are becoming ever more popular, a blended learning solution tends to be the best option of all when it comes to effective and sustainable lifelong learning & development for frontline teams and leaders.
You can find out more about Blended Learning Solutions in this article here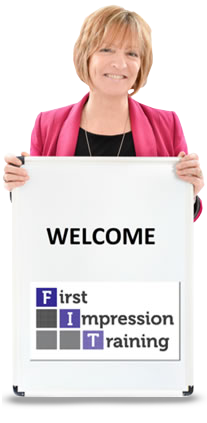 '…and I'd love to include you in our growing list of readers who are discovering new, practical ways to develop remarkable service in their call, contact and customer service centres.'
If you'd like to receive regular updates on developing world class customer service in your contact centre then simply complete the form below, click the button and you'll receive a regular flow of ideas, hints, tips and techniques straight to your inbox.
Simply fill in your details to claim your 12 Success Blueprints...
There are 12 Success Blueprints – FIT bulletins that are jam-packed with practical, quick and easy hints, tips and ideas to help you stay on track, keep positive and remain motivated to succeed right there on the frontline!