Our Training Director, Marie Cross is an accomplished speaker and promoter of world-class service ideas, tips and strategies designed to ensure you and your people stand out like Purple Cows in your field.
Marie started her customer service career as an assistant at Babettes Hairdressers in South London waaaay back in the seventies where she quickly learned that delivering great service had a positive impact on customer tips. It was a lesson that was to serve her well throughout her career.
She quickly moved into the Private Healthcare sector as a telemarketing executive and moving into her lifelong passion, training, during this time. Progress to Regional Sales Trainer came quickly ahead of spells as National Trainer in general consultancy and Head of Customer Service in FMCG and Insurance sectors.
Her passion to really make a difference saw her create her own sole-trader consultancy business in 1989 and then co-founding First Impression Training on Valentines Day 1991.
Her passion and enthusiasm for her subject sees Marie regularly invited to judge a range of prestigious award programmes over the years including;
Indeed she's been on the receiving end of a few accolades herself including;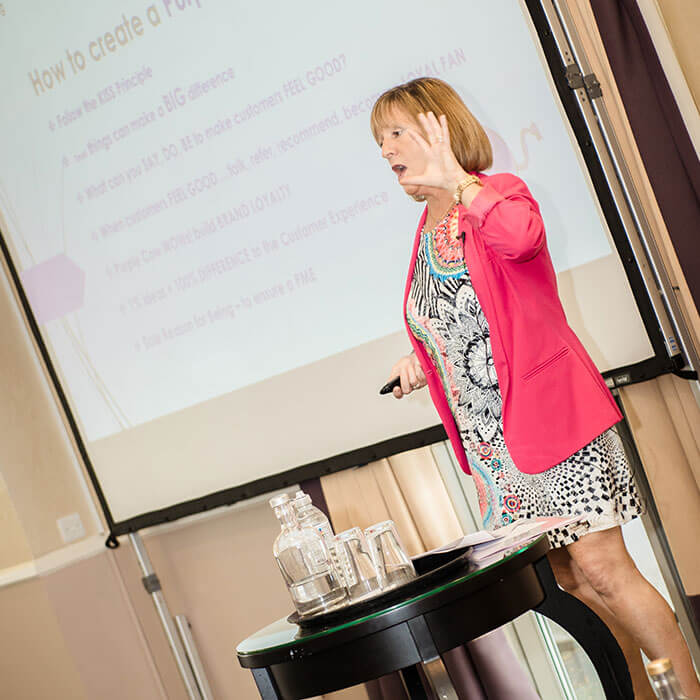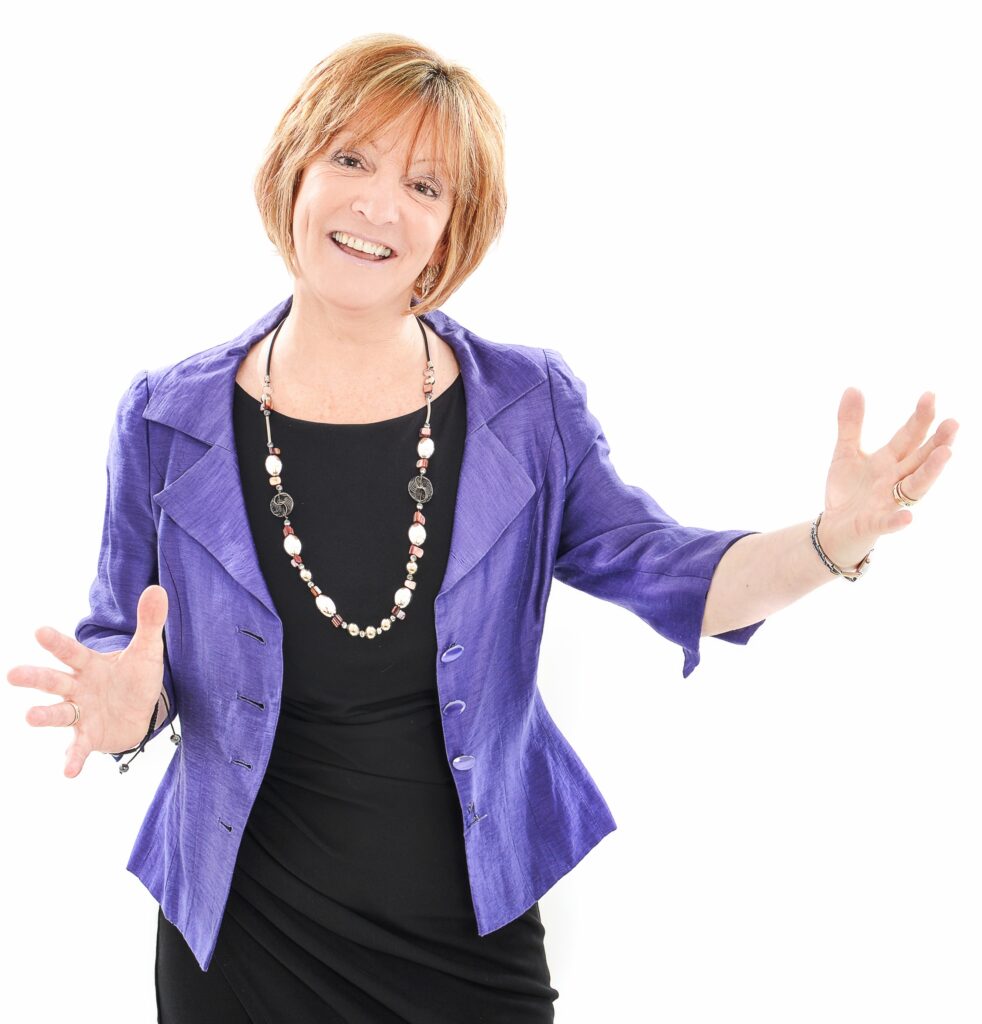 Today Marie focuses on helping customers define, develop and implement real cultural and behavioural change throughout their organisations – this is powerful stuff delivering results such as;
It's results like this that make her one of the UK's leading authorities on developing a world-class culture on your frontline. In her keynote speech WOW! That's What I Call Purple Cow Customer Service Marie uncovers those easy to implement low-cost/no-cost strategies that can be quickly transferred into our daily conversations with prospects and customers alike.
Simple strategies including;
These, and many more, are included within her book: Make Their Day: Awesome Ways to Wow Your Customers published in 2019 and available on Amazon here in paperback and Kindle edition.
If you'd like to book Marie for your next event then please complete the form on our Contact Us page and let's talk.