About First Impression Training
First Impression Training is a people development organisation, specialising within the call and contact centre environment, wholly focused on creating positive and lasting change in the way your people interact with your prospects, customers and each other to encourage the win-win.
We're customer service, sales & leadership training specialists
We specialise in developing the talent that exists within both sales and customer service teams working in frontline operations, from the multimedia customer contact centre to the small, traditional telesales or customer service department. You benefit from our expert knowledge and direct experience of working within this unique environment.
We create and deliver uniquely designed training solutions
As we recognise that our clients are all different, a one-size-fits-all training and development solution for teams and/or leaders hardly seems appropriate in terms of matching our customers' needs! We therefore work closely with you from the outset, to fully understand your business culture, products and services, as well as the needs of your customers.
Then we take time getting to know your people, so that we're able to deliver a uniquely designed and tailored learning solution for the team and/or the leaders that meets both your people's development objectives and your business goals.
We offer a wealth of experience across UK businesses
We've got a formidable reputation for having truly practised what we preach! All our training solutions are based on real 'holes in hands' experience within a broad range of organisations, so we can identify and relate to the many issues and challenges facing today's telebusiness operations.
We don't talk strategy or theory – we believe in a 'sleeves rolled up' pragmatic approach, so that we make it real, for your people and your business. We're all about delivering positive change where it matters – to the frontline!
We proactively support you to achieve 'stickability'
Upon implementation of any FIT solution, we seek to transfer our knowledge to your Leadership community – through our Management Mentoring scheme; Coaching Winners and Train the Trainer accreditation processes.
Our aim is to provide you with the independence and "know-how" to continually develop the FIT learning into business as usual, in order to achieve that 'stickability' factor and secure an effective return on your training investment.
We're celebrating our 20 year anniversary 🎂 🍾 🎈
Yes, First Impression Training was formally incorporated on Feb 14th 2001 and, this year, we're celebrating our 20th birthday. It's been a roller-coaster ride and we're so proud to be supporting some of the UK's most forward-thinking sales and service leaders across a wide range of business sectors.
Click the video below to see some of our milestone moments ever since we started out on Valentines Day 2001.
Martin Prior of FujiFilm once referred to us as 'the best kept secret in the training industry' and we thought that was a huge compliment.
We're more well known now, although we're still very proud of our reputation in the marketplace – we may still be small in size but we have a big pedigree thanks to clients like FujiFilm!"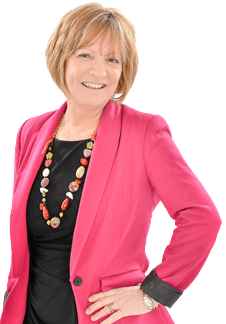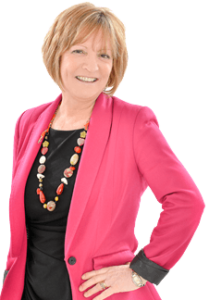 Double your appointments in just 15 minutes...
…by using the 7 simple steps in this very special action plan designed to get you more meetings by phone. Get your FREE copy and create your very own outbound call recipe for success.
Great News For Frontline Teams & Leaders
84% OF most customer buying decisions are entirely EMOTIONAL…
Appeal to those emotions and discover how you can turn satisfied customers into real raving fans who'll keep coming back, spend more and recommend you to others.