OUR solutions are individually tailored to meet YOUR specific people development objectives
We don't offer 'one size fits all' training solutions because we understand and respect the fact that the only thing our clients have in common is that they're all different – so we won't attempt to treat you the same!
Through the FIT Healthcheck we'll spend time getting under the skin of your organisation, 'up close and personal' with your people, your customers and your processes, in order to embrace your culture and appraise where you are now and where you want to be. This way, we'll really understand the needs of your people and your business.
This will enable us to:
We recognise that performance improvement and enhanced behaviours are the single biggest justification for any training investment. Our 5 step S.H.A.P.E. model follows a systematic approach to learning and development that guarantees achievement of your goals and secures your return on this investment.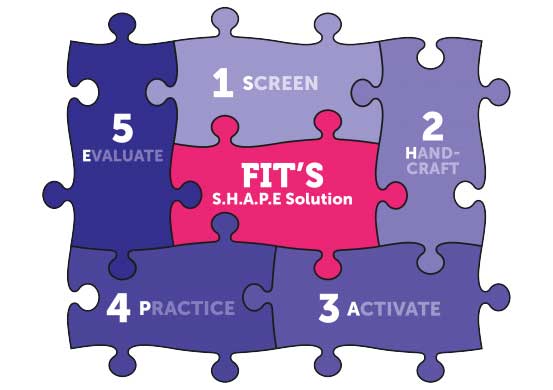 Evaluation and identification of your unique needs and objectives through the FIT Healthcheck conducted within the operational environment with your frontline teams and leaders
Design and build of tailor-made learning and development interventions e.g. bespoke workshops, bitesize sessions, management mentoring programs, coaching masterclasses
Delivery of bespoke interventions to frontline and management communities using a range of learning platforms.
Live at-desk coaching, management mentoring, coach the coach &/or train the trainer initiatives designed to embed the new skills and behaviours, transfer ownership and ensure 'stickability' of the learning into the business as usual environment.
Checks and measures to assess 'fitness levels', ensure continuous improvement in best practice and proactively measure return on investment.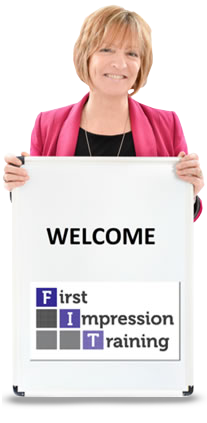 '…and I'd love to include you in our growing list of readers who are discovering new, practical ways to develop remarkable service in their call, contact and customer service centres.'
If you'd like to receive regular updates on developing world class customer service in your contact centre then simply complete the form below, click the button and you'll receive a regular flow of ideas, hints, tips and techniques straight to your inbox.
Double your appointments in just 15 minutes...
…by using the 7 simple steps in this very special action plan designed to get you more meetings by phone. Get your FREE copy and create your very own outbound call recipe for success.