Who are the best Call Centre Training Providers in the UK?
Well I guess that depends on whether you consider yourself to be a 'call centre' training provider in the first place! When we think about the term call centre or contact centre, we often think about the large, few hundred seat operations, whose prime objective is all about improving efficiencies e.g. meeting targets like AHT (Ave Handling Time); call waiting times; abandonment rates and after-call-work and where the focus is on doing the process and transacting business in a quick, easy and efficient way.
There are many call centre training consultancies who specialise in improving operational efficiencies like these – reducing call wait times and improving First Time Resolution rates for example, so that performance is optimised on the frontline. And of course, some will include the training of the frontline staff themselves, so that they become more effective, as well as more efficient in doing business on the telephone or online.
Other call centre training providers focus more on the people, rather than the process and these training providers tend to take a more holistic view of how to build an efficient and effective call or contact centre. They recognise that each Brand Ambassador has a vital role to play in determining their customers' experience, because THEY are the vital ingredient in their organisation's success and they can make or break customer loyalty to their brand through the quality of their interactions with their customers – on the phone or online!
CSATs and NPS ratings are now waaaaay more important to measure than volume of calls or longest wait times as proof of an efficient and well-run operation in today's competitive marketplace. Sure, we have to transact business, that is, "do the process" but not at the expense of processing the customer!
So, any training company working in partnership with a Call Centre or Customer Experience Centre needs to be delivering training that redresses the balance of focus on the frontline and look for ways to build and maintain great relationships that enable the business to be transacted in both an efficient and customer-centric manner, at the same time.
The Call Centre Association (the CCA) and the UK National Contact Centre Academy (which is the training arm of the CCMA – the Contact Centre Management Association) both offer some excellent call centre courses and accreditations to both professional and Gold standard.
Some of the well-known classic training providers are the likes of Hamilton Mercer; Hemsley Fraser; Reed UK and Premier CX. Some of the well-respected, specialist training consultancies (apart from First Impression Training of course 😊) include Imparta; Dancing Lion; Ember Real Results and Blue Sky.
The Institute of Customer Service (ICS) are the independent professional membership body for customer service and offer a range of professional qualifications and accreditations for frontline teams and leaders working within the service sector, including the call centre industry.
Well worth a visit to https://www.instituteofcustomerservice.com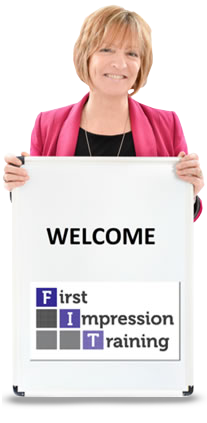 '…and I'd love to include you in our growing list of readers who are discovering new, practical ways to develop remarkable service in their call, contact and customer service centres.'
If you'd like to receive regular updates on developing world class customer service in your contact centre then simply complete the form below, click the button and you'll receive a regular flow of ideas, hints, tips and techniques straight to your inbox.
Simply fill in your details to claim your 12 Success Blueprints...
There are 12 Success Blueprints – FIT bulletins that are jam-packed with practical, quick and easy hints, tips and ideas to help you stay on track, keep positive and remain motivated to succeed right there on the frontline!