What should a new starter induction training programme include? How long should the induction process be?
Well many of the larger organisations provide formal induction programmes for new starters, which can last anything from 1 week to 6 weeks and often have an assessment process included, which inductees need to pass – either from a compliance perspective (if they work within a financial services environment) &/or a competence perspective, to ensure they're able to hit the ground running and represent their organisation on the frontline.
Generally speaking, a good new starter programme or induction process will include the basics on the company itself – its standing in the industry, a bit about its competitors, it's products and services, its infrastructure and what other departments do and how your department and job role relates.
Indeed, some companies offer DILOs for new starters – Days In the Life Of training sessions, where a newbie spends time in a particular dept and learns how and what that team do and how they relate to them in the role they're about to undertake, which is great for teambuilding and creating the right culture across the organisation.
Then the induction programme will go on to cover off more technical training, about the various systems and processes the new starter will need to get to grips with – specific programmes or CRM or finance systems they'll be using and again, there's often a competency testing with each of these systems and processes to ensure the new starter attains a certain level, before being 'let loose' in the live environment.
Sadly, even with the most forward thinking customer-centric organisations we come across every day, the most critical training or most essential part of the induction process for a new starter who's going to be representing their company on the frontline as a Brand Ambassador, is overlooked…
Often referred to as 'soft skills' training – the HOW TOs of ensuring you show up and stand out from others in your field, by ensuring a customer experience that makes everyone you speak with or engage with in any way, as and when they interact with your organisation, is both positive and memorable in every way.
There are 3 parts to, what we refer to as the Success Recipe, for any new starter…
We all need some KNOWLEDGE to enable us to communicate our wares.
We all need some SKILLS – either formally taught to us during the induction process, or brought with us from a previous working life or developed through experience in the role as we grow into it BUT…
The most critical part of the Success Recipe, which when represented as a triangle is at the base of the shape (it's the foundation upon which our skills and knowledge can be built) is an ATTITUDE.
We need all the right ingredients that make up the right attitude upon which our success can be guaranteed. Ingredients like being positive and customer-focused, being friendly and helpful and polite and empathetic, being patient and enthusiastic and committed and loyal…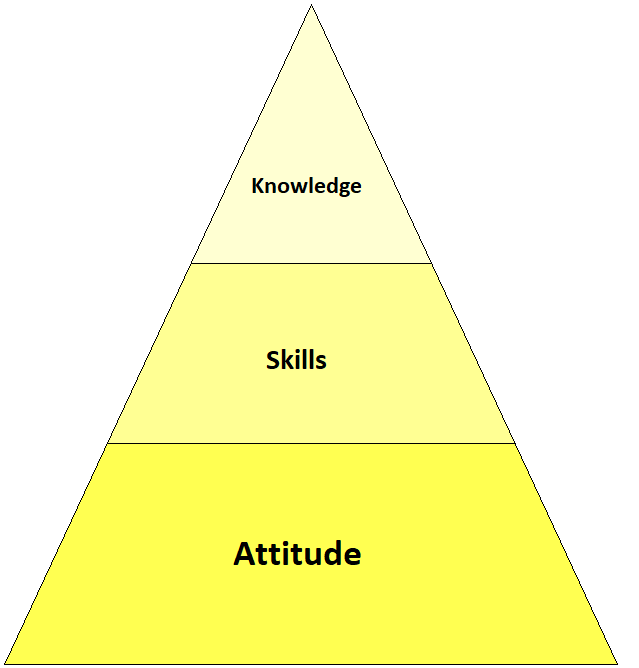 These are all traits or qualities or behaviours that are part of someone's make-up – not taught, in the way knowledge and skills can be, but ingredients that come from within – and this makes it the most critical part of the Success Recipe when it comes to ensuring a new starter's success on the frontline.
People buy or buy into people first, so we need to ensure we induct the RIGHT people from the outset, before we embark on a journey of development in the role, to ensure they are the right people to represent our brand in the first place!
Hence the old adage 'the BEST person with the worst products & services will ALWAYS do better than the WORST PERSON with the best products & services.
And that's why, when it comes to ensuring you have an effective induction process or new starter programme in place, the best place to start is BEFORE the new person even joins you, by ensuring you've got the right person for the job in the first instance.
So, recruit for WILL not for SKILL and THEN you can start to put together a really smart induction process or new starter programme that enables the right person to hit the ground running…
Good luck!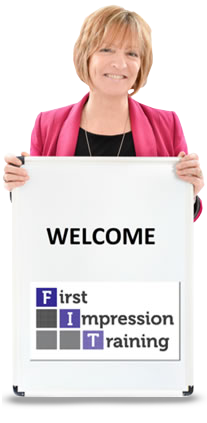 '…and I'd love to include you in our growing list of readers who are discovering new, practical ways to develop remarkable service in their call, contact and customer service centres.'
If you'd like to receive regular updates on developing world class customer service in your contact centre then simply complete the form below, click the button and you'll receive a regular flow of ideas, hints, tips and techniques straight to your inbox.
Simply fill in your details to claim your 12 Success Blueprints...
There are 12 Success Blueprints – FIT bulletins that are jam-packed with practical, quick and easy hints, tips and ideas to help you stay on track, keep positive and remain motivated to succeed right there on the frontline!