How much does it cost to train a team of Customer Service staff?
Well that really depends on how much value you place on truly investing in your people as the vital ingredient in your recipe of success and that old adage, "you get what you pay for" is definitely true when it comes to how much it costs to train a team of customer service staff.
Firstly, there are plenty of FREE courses ONLINE all about customer service – sure, they're basic and generic and there's likely to be very little stickability or long-lasting benefit to having completed one of these, but I guess if you don't have a 'pot to pee in' as a business or a self-learner, then these free online courses are definitely better than nothing!
Then there are the public training providers, who run open courses for individuals and teams about all things customer service – from inbound call answering, to outbound telemarketing & telesales to frontline leadership.
Open courses definitely provide an opportunity for individuals (and teams) to come together with frontline staff from various different organisations and industries to share their challenges and experiences. However, contextualising the learning, so that it makes sense and feels relevant for YOUR particular environment or team, is definitely much trickier to achieve when you attend an open course.
Costs can vary on these type of courses, dependent on the number of days the course is delivered over and the number of people within an organisation that are attending the course or indeed, whether it's going to be delivered in-house or in a public forum. However, costs from the most reputable open course providers such as Hemsley Fraser, Hamilton Mercer, Activia Training or Silicon Beach, can range from a per person price of around £250 + VAT for a one-day course to around a thousand pounds per day for a team of 10 customer service staff to be trained on your premises.
Here at First impression Training all our training programmes are uniquely designed and tailored for each individual client we work with – indeed each business area within the company that we work with. So, we don't offer open courses, nor do we deliver off-the-shelf training packages, because in our experience, the only thing every client of ours has in common is that they're all different and therefore, one size fits all training courses don't seem to fit or align with our (or our customers') ethos or company values.
Specialist training consultancies like ours operate various costing models, from a per consultancy day fee, which starts from around £1295 per consultant day, through to a project-based model, where the investment is dependent on the size, scale and timeframe of the project itself.
These tend to be large-scale culture change projects and are often delivered over a longer time period and will include formal accreditation of the client's internal leadership &/or training team, in order to transition ownership of the bespoke programme going forward.
A typical 18-month culture change programme of this scale would cost around £250-350k to complete, from Healthcheck stage through to the transition of ownership of the programme into business-as-usual, ensuring stickability and longevity of the programme long after the training provider has 'left the building'.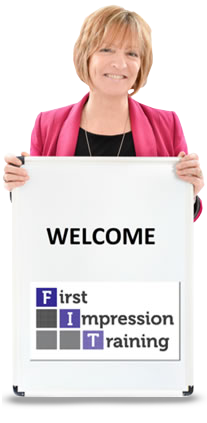 '…and I'd love to include you in our growing list of readers who are discovering new, practical ways to develop remarkable service in their call, contact and customer service centres.'
If you'd like to receive regular updates on developing world class customer service in your contact centre then simply complete the form below, click the button and you'll receive a regular flow of ideas, hints, tips and techniques straight to your inbox.
Simply fill in your details to claim your 12 Success Blueprints...
There are 12 Success Blueprints – FIT bulletins that are jam-packed with practical, quick and easy hints, tips and ideas to help you stay on track, keep positive and remain motivated to succeed right there on the frontline!