How can I get internal staff training officially accredited?
There are all sorts of ways you can get staff training accredited. Of course, one of the most common ways is through the CPD route and the Continuing Professional Development organisation, who attribute a specific number of CPD hours to a particular training course, which count towards your overall CPD plan, or your professional development journey.
You can find out more about the CPD certification process at https://www.cpduk.co.uk
Here at First Impression Training, our online Ultimate Customer Service Training Programme is CPD accredited and equates to 8 hours of continuing professional development. Some courses are less, and others are worth more.
All CPD accredited courses, like ours, have to be reviewed and renewed annually to ensure standards are maintained – which of course, is a good thing in any business, to ensure the learning experience remains impactful, relevant and sustainable over time.
There are other accreditations and qualifications available from other traditional awarding bodies such as NVQs from City & Guilds, who offer level 1-4 in customer service, which proves a Best Practice standard has been achieved – and that's always a good thing to put on your CV should you ever move on, up or out the organisation!
Then there's the Global Standard from the Call Centre Association (CCA) which you can find out more about at https://www.cca-global.com
The Institute of Customer Service (ICS) offer a wide range of work-based qualifications too for frontline teams and leaders, which you can learn more about at https://www.instituteofcustomerservice.com
The ILM (Institute of Leadership & Management) also offer both certificates and diplomas at level 2 and 3 for frontline junior and middle managers and level 5 for senior leaders. Go to https://www.institutelm.com to find out more.
FIT's own, uniquely bespoke training programmes come with a recognised Certificate of Achievement, to signify the investment both the individual and their company have made in the staff member's professional development and are often displayed very proudly across their contact centre or customer service centre at our clients' premises – and rightly so!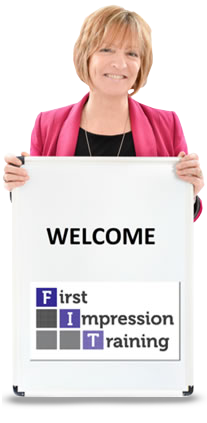 '…and I'd love to include you in our growing list of readers who are discovering new, practical ways to develop remarkable service in their call, contact and customer service centres.'
If you'd like to receive regular updates on developing world class customer service in your contact centre then simply complete the form below, click the button and you'll receive a regular flow of ideas, hints, tips and techniques straight to your inbox.
Simply fill in your details to claim your 12 Success Blueprints...
There are 12 Success Blueprints – FIT bulletins that are jam-packed with practical, quick and easy hints, tips and ideas to help you stay on track, keep positive and remain motivated to succeed right there on the frontline!