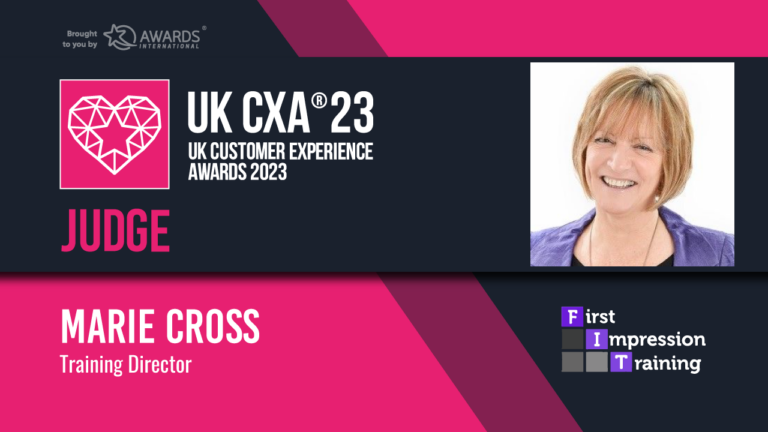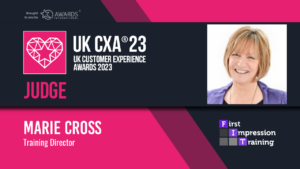 Judging time has arrived once again and we're delighted to confirm that, once again, our Training Director, Marie Cross, will be supporting the 2023 UK Customer Experience Awards as a judge.
Organised by Awards International the UK CXA's highlight the very best exponents of customer service in the UK.
Presentations from the finalists will be held on 5th October 2023 and the gala awards ceremony will take place on 11th October 2023.
To find out more about the UK CXA's click here https://cxa.co.uk/home