Trust and transparency – that was the theme of our wonderful client's annual Customer Conference last month, held at the equally wonderful Black Country Living Museum….
And WOW! did we experience real TRUST & TRANSPARENCY throughout the day, mingling among the crowd, getting feedback first-hand – raw and direct and truthful and unedited, exactly as feedback should be on days like this.
Over 100 residents came to actively get involved with shaping the future of this customer-centric, heart-centred, people-focused organisation, who we are so proud to call our client, as we partner them on their Journey to Service Excellence.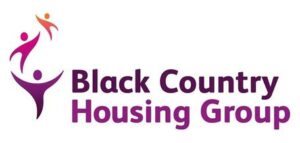 Black Country Housing Group have a brave and ambitious plan over the next 3 years, as they continue to strive to make a positive difference upon the lives of their customers – crystal clear in their purpose as a community based social landlord, wholly focused on GETTING BETTER.
First Impression Training Ltd. are equally focused on helping BCHG realise their goals and aspirations, in making this organisation an exemplar of what the CX and EX combo can do – for its business, its customers AND its people.
They're continually searching for ways to improve and enhance their Employees' Experience (EX), recognising that Happy Colleagues = Happy Customers (CX) and Happy Customers = a Happy & Healthy Business.
We feel privileged to be their Training Partner in this quest and thank them for their faith in US to help them get there.
It's a relationship built on total TRUST & TRANSPARENCY, just as THEY demonstrated at this year's Customer Conference – bravely open to the challenges and opportunities that come from genuinely wanting these values present in their day-to-day.
Massive shout-out to Ramesh Malhan, Head of Customer Voice at BCHG. Not only is Ram totally dedicated to the organisation's vision and mission (he's been man & boy in the business for over 30 years), he's also a huge OCD'er just like us….
He's OBSESSED with CUSTOMER DELIGHT✨
We're blessed with lots of win-win relationships like this one with BCHG – I think that's why our work NEVER feels like work, EVER.
Do YOU have great relationships like this in business?
In today's challenging environment, where there's so much angst and negativity running rife, it's good to share a good-news story such as this, would you agree?
BTW, I brag about this client relationship NOT to impress you, but to impress UPON you the importance of focusing on the positive and the good that can be achieved when you have total TRUST & TRANSPARENCY in one another…
…just as we have with this client and just as our client is striving to have with their own customers.
😎WIN-WIN😎