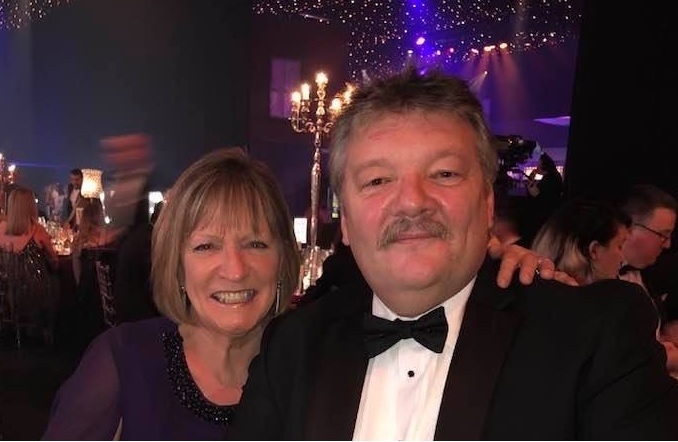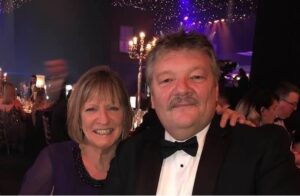 No apologies for this shameless self-publicity post because David & I are celebrating 32 years of marriage today, 2nd Aug 2023 🥳
SO WHAT? I hear you say!
Well, here's WHY we feel this accolade is worth shouting about this week….
✨It's actually our 2nd marriage – for both of us!
✨We've worked together 24/7 for the past 22.5 years!
✨David is my boss AND my husband, though he's ONLY the boss at work!
✨Together we've built an award-winning people-development consultancy, which we're both insanely proud of!
✨We've partnered with some of the biggest names in British industry over the years we've been trading!
✨I'm rated in the Top 25 CX Global Influencers List by CX Magazine!
✨We won GOLD for Professional Services Organisation of the Year in 2019!
✨"Make Their Day: Awesome Ways to WOW Your Customers" is 5* rated!
✨The above acclaim made me a published author!
✨We've been on the brink of breakdown (twice) in 22.5 years of trading – and we're still here!
✨Neither of us can be kept down for long – we're made of pretty strong stuff, as you may well know!
✨We totally reinvented our business model during Lockdown – in order to survive the turbulent stormy seas AND we landed on safe shores (eventually!)
✨We built a wholly-bespoke, fully-blended customer service training & development programme for our Housing sector client in 2020, during the middle of the pandemic, which achieved 80 hours of CPD Accreditation and an NPS score of +92, which is now being offered to the wider housing sector as a Best Practice CX solution!
✨We've raised 3 incredible young men in the last 32 years, who we couldn't be more proud of if our lives depended on it – Tom, Dan & Joe, you're all M.A.D (you Make A Difference) every single day. Thank you for being you – and choosing us as your Mum & Dad!
✨David is a great role model to our boys AND to his church youth group, which he led for over 15 years before 'pre-tiring' to the Norfolk / Lincs border!
✨He's also a cancer thriver, having beaten the bast*rd big C over 7 years ago!
✨I believe we're both good role models for ANY personally-related couple thinking of, or starting out, on a joint business venture. Our one piece of advice – keep that dividing line between work and home CRYSTAL CLEAR!
✨After 32 years, and despite several ups and downs (professionally and personally), we're still proving to be a pretty good double act – in business AND in life….
…..so, who do you reckon wears the trousers!? 🤣
✨Celebrating Team Cross today – and making no apology for it!✨
Best regs
Marie X