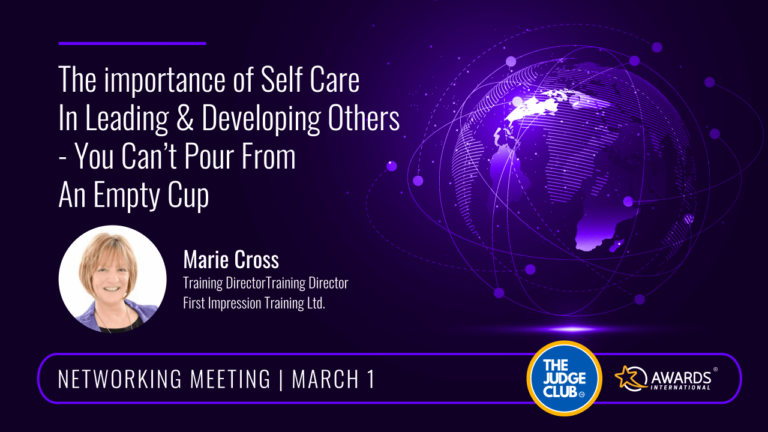 Quick heads up to let you know that Marie is speaking at the next The Judge Club's virtual live event entitled The importance of Self Care In Leading & Developing Others, next Wed 1st March 5-6pm.
Marie would LOVE you to join here where she'll be sharing the 7 Super Secrets of Self Care, to ensure YOU are in peak emotional wellness to tackle the day-to-day challenges that leading from the front presents to us every day – in both business AND life!
Just click the link to register on LinkedIn for the session & we'll see you there!