Delighted to announce that our very own Queen of Customer Service, Marie, has been recognised as one of the UK's top influencers in Customer Experience Magazine's CX Stars of 2021, taking 4th place in the Top 50 CX Influencers list, up TEN places from last year! https://cxm.co.uk/cxm-vote-pol…
In celebration of this amazing achievement and as a thank you to all our lovely loyal FIT supporters, we're giving you the chance to claim a FREE copy of Marie's bestselling book 'Make Their Day: Awesome Ways To Wow Your Customers' to download on your Kindle.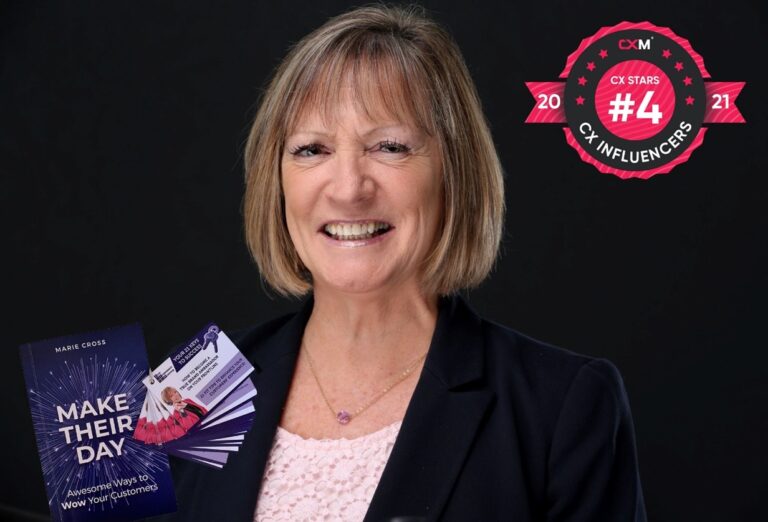 Or, if you'd prefer a paperback copy – you can SAVE 50% with FREE P&P and bag yourself a personally signed copy for just £5!
'Make Their Day' tells the inspiring story of Marie's 40 + year career in the CX industry – and is jam packed with practical, useful hints, tips & ideas that your frontline staff can apply IMMEDIATELY, to help YOUR organisation show up & stand out from YOUR competition.
It's THE perfect lockdown read to ensure you WOW your customers and Make Their Day – every day!
You can get your copy here https://firstimpression.traini…