Finally! A customer service training solution for companies who want to turn prospects and customers into raving fans …
…and keep them coming back for more!
If you want to SHOW UP and STAND OUT like no one else in your field, then you'll need to ensure you're delivering WORLD CLASS CUSTOMER SERVICE to your prospects and customers each and every time you interact with them, right?
Sure, happy customers are nice to have – however DELIGHTED customers who are RAVING FANS with a strong emotional connection to you and your business become BRAND LOYAL. More importantly, they refer and recommend you to others so that your customer base GROWS…and so does your BOTTOM LINE!
The Ultimate Customer Service Training Programme (UCSTP) has been designed UNIQUELY for frontline operations just like yours, to help you ACHIEVE EXACTLY THAT.
It's for those organisations, like yours, who recognise the only way to separate yourself from your competition is to deliver a customer experience that DIFFERENTIATES YOU from everyone else in your industry – simple!
The UCSTP is BURSTING with 1% ideas, hints and tips guaranteed to make a 100% difference to your customers' experience, so that YOU and your staff are able to SHOW UP and STAND OUT like no-one else can or will.
If you're serious about getting that vital one-step ahead in your field, then you absolutely MUST ensure a PME (Positive Memorable Experience) for your prospects and customers through the service your Brand Ambassadors are delivering – because they're your vital ingredient in your recipe of success. They are the face, voice and word of your brand, so THEY truly are the DIFFERENCE that will make the DIFFERENCE!
The UCSTP guarantees to have your frontline teams – those Brand Ambassadors – delivering world-class service to your customers in next to no time! This multi-media learning and development programme, jam-packed with live video and audio training sessions, together with practical exercises and activities is THE sure-fire way to instantly rocket your customers experience and keep them coming back for more, time and time again.
You'll have access to almost 40 years worth of practical, workable "holes-in-hands" proven strategies for success and, when your frontliners complete the programme and receive their CPD Accredited Certificate of Achievement, they'll also get exclusive access to the Members Only Facebook Group, where they'll be able to tap into a rich resource of help and ongoing support both from the UCSTP team and other learners who are experiencing the programme by their side.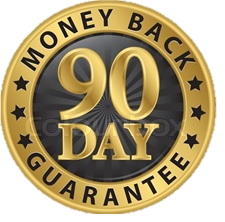 Here's our 100% Risk-Free Money Back Guarantee
We're offering you a full 90 DAY MONEY BACK GUARANTEE if you don't think this programme is right or relevant for you, or if you don't think you've got a whole range of fantastic gold-nugget ideas and techniques to implement immediately.
That's 3 months to absorb, practice and master the content so that you can have the comfort of knowing that this will have a HUGELY SIGNIFICANT AND POSITIVE IMPACT right there on your customer service frontline.
One Purchase - Lifetime Access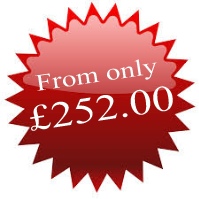 We've developed this programme especially for frontline staff just like YOURS!
If you're in a customer-facing environment and need to instantly rocket your customer experience and increase your bottom line profits then this online learning programme is going to get you the results you need, want and require to get you that vital one-step ahead of your competition.
We're so confident the content of this programme is going to make a significant difference to your customers experience that we're going to make it available to every delegate FOR LIFE together with our 90 day money-back GUARANTEE!
* EASY PAYMENT OPTIONS AVAILABLE *
In fact, if we haven't managed to convince you YET that the UCSTP is THE training programme for you & your frontline staff, then we want to go one step further and give you a sneaky peek of the programme COMPLETELY FREE OF CHARGE!
Just click on the button below, register your interest in previewing the programme and enjoy the free training session we've carefully selected for you to watch and evaluate.

Having gone through the UCSTP we were amazed at how our customer awareness skills have improved and how many great, practical ideas we've received.
Marie delivers her knowledge really clearly and we found the workbook to be an invaluable tool in helping us to relate the ideas into our daily discussions with our prospects and customers.
Super, affordable way to improve our customers experience – highly recommended!
Mike Chance
Director
Print for Profit
"Enjoyable and really useful"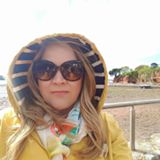 Hi, I have just completed the The Ultimate Customer Service Training Programme and was compelled to let you know just how enjoyable it's been.
What's really surprising is that there's no rocket science here – it's full of common-sense approaches to everyday situations with consistently positive outcomes each and every time.
Really useful in my business and my customers are definitely reaping the benefits.
Catherine Haynes
Owner
Professor Poopenshtinkens Magic
So what's included in the programme?
…..there's loads more too and we'll be right by your side every step of the way when you join our Facebook Members Group where you can share your ideas and experiences and send your questions directly to our team. See you on the other side!