Develop a positive language of influence and stand out from others in your field
Words paint pictures and it's so important that we develop a language of influence when we're communicating with others, to ensure we're painting positive word pictures.
So be sure to develop positive phrasing today – get rid of those RIP words – by that I mean that typical neutral or negative business language that does nothing to help us show up and stand out from others in our field…
Try a "Thank you for your patience" rather than a "Sorry to keep you waiting" …
OR a "Feel free to contact me if you need any further help" rather than a "Don't hesitate to contact us if you have any further queries."
We humans think and process information coming into us in PICTURES – and as I said, words paint pictures, and it's important that we use words which paint positive pictures, remembering the brain can't process a negative – so take care with words and phrases like "Don't worry" / "That's not a problem" /"Don't hesitate …" because the brain will have to paint the negative picture for that word or phrase to make sense.
So for example, we picture hesitation when we hear or see in writing "Don't hesitate to contact me" or we picture worry when we hear or see "Don't worry."
In the same way if I were to say to you "DON'T think of a pink elephant!" – you have to think/picture a pink elephant in order not to think of it, because the brain can't process a negative.
Make sense?
So I've got an extra bonus for you today in this week's bitesize video training session….you can download FIT's Dirty Dozen RIP Alternatives List – just go to Dirty Dozen Tips and swipe and deploy away OK!
Until next time, take care and keep FIT!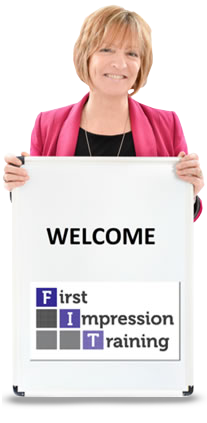 '…and I'd love to include you in our growing list of readers who are discovering new, practical ways to develop remarkable service in their call, contact and customer service centres.'
If you'd like to receive regular updates on developing world class customer service in your contact centre then simply complete the form below, click the button and you'll receive a regular flow of ideas, hints, tips and techniques straight to your inbox.
Simply fill in your details to claim your 12 Success Blueprints...
There are 12 Success Blueprints – FIT bulletins that are jam-packed with practical, quick and easy hints, tips and ideas to help you stay on track, keep positive and remain motivated to succeed right there on the frontline!