Great customer service starts with YOU!
That's right…nothing changes until YOU change
Remember none of these ideas I'm sharing with you each week are going to work….
Unless YOU do!
You know that old adage "If it's to be, it's up to me"
That's right, nothing changes until YOU change…
And you also know that if you keep on doing what you've always done then you're going to keep on getting what you've always got…
So start with the man in the mirror – and ask him (or her) to make that change! (Ah!, I love a bit of Michael, don't you?)
Seriously though, YOU have total control and responsibility and ownership for ensuring these little FIT tips, hints and hacks are put to good use…
They only work if YOU do OK!
You know what they say, "You can take a horse to water but you cannot make it drink".
So if you truly WANT to show up and stand out, like that purple cow in your field, then you absolutely must to COMMIT to taking action – remember, small things you can do and be and say can make a BIG difference to your customers experience
But YOU have to make the change – and change starts from the inside out, from your internal world…
So take a good long look in the mirror today – what can you change within that could just have a massive impact on out there in your external world – on yourself, on your colleagues your customers and your loved ones?
They say change your thoughts and you change your life – perhaps that would be a good place to start today – catch your thoughts and ensure they are positive, so that they're worth catching by others you come into contact with today!
Be positively contagious by being the change you want to see in others today OK!?
Until next time, take care and keep FIT!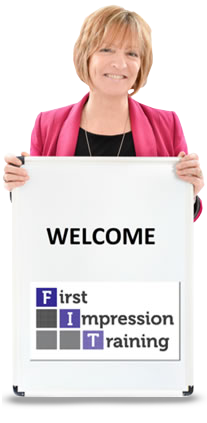 '…and I'd love to include you in our growing list of readers who are discovering new, practical ways to develop remarkable service in their call, contact and customer service centres.'
If you'd like to receive regular updates on developing world class customer service in your contact centre then simply complete the form below, click the button and you'll receive a regular flow of ideas, hints, tips and techniques straight to your inbox.
Simply fill in your details to claim your 12 Success Blueprints...
There are 12 Success Blueprints – FIT bulletins that are jam-packed with practical, quick and easy hints, tips and ideas to help you stay on track, keep positive and remain motivated to succeed right there on the frontline!