Create conversation, not interrogation!
Use the TED Principle to get the information you need in a conversational style
Create CONVERSATION not interrogation today by ensuring that your questioning is open and defined, using the all-powerful TED Principle to set the conversational tone in place
Tell me / Talk me through….
Explain….
Describe…
Your customer shouldn't be aware you're questioning them at all, if you use conversational questioning techniques to find out what they want (really, really want, Zig-A-Zig Ah! 😆). Remember that Spice Girls hit?
Ok, so go 'spice' up your conversations today with some nice conversational questions…and another easy way to do this is to add a DEFINER to your open or closed question.
Here's how defining questions work…you decide on the answer you need, then define your question, with words which funnel or drill down or define your answer. Words like "exactly" or "precisely" or "in particular" or "specifically" or "realistically" or "actually" or "definitely".
So for example, if I need to know when you'll be making your decision about something, I can define the answer I'm looking for more clearly by asking "when exactly do you plan on reaching a decision?" as opposed to "when do you plan to make a decision?" as the brain will picture a more EXACT answer to give me because we think and process information in pictures and the word "exactly" will paint a very exact picture!
Make sense?
So this week, create conversation, not interrogation with your prospects and customers, by following the TED Principle – Tell me or Talk me through….Explain….Describe and add those DEFINING words to your open or closed questions, so that you get to the answer in a quicker slicker more conversational way…
"Is there a particular time that works well for you?"
"When realistically, can we get this completed by?"
"What exactly is the situation regarding X?"
"Is there a specific time in the day when this issue occurs?"
"Precisely what happens when…?"
Get my drift?
Until next time, take care and keep FIT!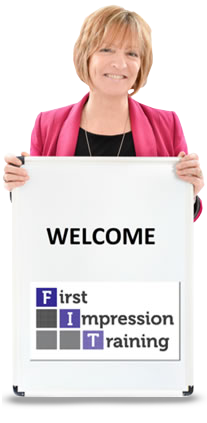 '…and I'd love to include you in our growing list of readers who are discovering new, practical ways to develop remarkable service in their call, contact and customer service centres.'
If you'd like to receive regular updates on developing world class customer service in your contact centre then simply complete the form below, click the button and you'll receive a regular flow of ideas, hints, tips and techniques straight to your inbox.
Simply fill in your details to claim your 12 Success Blueprints...
There are 12 Success Blueprints – FIT bulletins that are jam-packed with practical, quick and easy hints, tips and ideas to help you stay on track, keep positive and remain motivated to succeed right there on the frontline!