Telephone Role Play Kits
They say that practice makes perfect – well now it's easy too!
Telephone role-playing is a vital ingredient in upskilling your frontline call-handlers. Whether you're managing inbound, outbound, sales or service teams FIT telephone role-play kits are an essential tool to help them develop winning call recipes to WOW your customers.
Designed specifically for contact centre trainers, freelance trainers, L&D managers, lecturers/teachers – in fact anyone who runs telephone skills sessions of any kind - these kits are highly effective both during induction training or as part of ongoing skills development.
The FIT role-play kits will help identify corrective reactions to situations whilst dramatically improving experience, confidence, telephone skills and product knowledge. You can also use role-play kits to spark brainstorming sessions, improve internal communications across teams and pin-point issues and challenges from group perspectives.
What is FIT role-play equipment?
Housed within their own travel cases these innovative, portable, laptop based telephone recording kits are ideal for telephone skills practice whether it be;
Handling Challenging Calls
Customer Service
Account/Customer Retention
Negotiation techniques
Induction and Upskilling
Debt collection skills
Telesales skills
Professional Telephone Excellence
……in fact just about any scenario you can think of involving business via the 'phone
Super Easy to Use
Simply plug your kit in any room, it only takes 5 minutes to set up and you're ready to role-play.
No need for WiFi or servers
All handsets are cordless so you can split the group into different rooms up to 20 metres apart – great where space is a premium.
Available in 6 and 12 handset options.
Headsets to plug in for 'handsfree' operation is optional
FIT role-play kits are available to purchase outright or hire for adhoc sessions/events.
Marie Says...
Our telephone role-play kits will ensure your people retain ideas and techniques much longer simply because they've had the opportunity to practice them.
Download our fact sheet for more information and pricing options by filling the form opposite.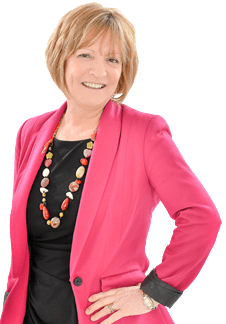 7 Super Secrets of Remarkable Customer Service
Find out how to create world class customer service in your business that will have your clients coming back time and time again.
Great News For Frontline Teams & Leaders
84% OF most customer buying decisions are entirely EMOTIONAL
---
Appeal to those emotions and discover how you can turn satisfied customers into real raving fans who'll keep coming back, spend more and recommend you to others.
Tell Me More!