Make Sure You Have The RAO Factor?
Marie Cross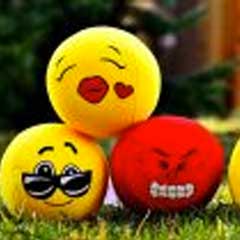 Being a brand ambassador means you have to take full responsibility, accountability and ownership for everything that you say and do on behalf of the company you represent. This means having to take the rap for someone else's error, or having to accept blame for another department's mistake from time to time. Even when the situation has had absolutely nothing, whatsoever, to do with you. That's a big ask, I know, but it's one that we must face up to if we are to represent our brand in the most positive and appropriate way.
Stop and think about this for a moment - does a customer care whether it was your fault that something went wrong? Does it matter to your customer which department failed to deliver, or where in the organisation the system or process messed up? No, of course not. They only want one thing. And that one thing is action. They want to know that someone within the company is going to take the responsibility, the accountability and the ownership for sorting things out and getting to a resolution.
So, it's vital that you live and breathe the RAO Factor, every day in every way with everyone you engage with both on and off the phone. This means being 100% responsible for everything that happens, or doesn't happen, in order to ensure a positive and memorable experience for your customers, no matter how difficult they or their situation may be.
So, how do you live and breathe the RA-O Factor on the phone, face to face or in writing? How does a true brand ambassador sound those times when poop hits fan and we have a disgruntled customer, or a tricky situation that needs to be resolved?
Well apologising on behalf of the person or the department or your company can be a really good start - Example: "Firstly Mr. Customer, on behalf of my colleague / on behalf of our Accounts Team / on behalf of my company, I do apologise for what's happened and can certainly take care of this for you to resolve the situation – you're speaking with Marie and I'm a senior advisor here in the customer service team"
Remember: Never ruin an apology with an excuse
Benjamin Franklin
Thank the customer – this may seem small however a simple "Thank you for bringing this to our attention" indicates that this isn't a normal outcome and a "Thanks for your patience" conveys how much you acknowledge and appreciate their time as you take steps to resolve the situation.
If actions speak louder than words then commitment to a firm plan of action/solution is another great way - Example: "In order for me to resolve this for you I'll need you to complete the form / confirm your policy details / collect the information we need. If you can get back to me with this by xxxx then I can get this completed for you by yyyyy". How does that sound?

So ensure that you take full responsibility, accountability and ownership for everything that you say and do in the name of your company. Live and breathe that RA-O Factor. It's proof that you're a true brand ambassador.
Hello... I'm Marie Cross
'...and I'd love to include you in our growing list of readers who are discovering new, practical ways to develop remarkable service in their call, contact and customer service centres.'
If you'd like to receive regular updates on developing world class customer service in your contact centre then simply complete the form below, click the button and you'll receive a regular flow of ideas, hints, tips and techniques straight to your inbox.
Simply fill in your details to claim your 12 Success Blueprints...
There are 12 Success Blueprints – FIT bulletins that are jam-packed with practical, quick and easy hints, tips and ideas to help you stay on track, keep positive and remain motivated to succeed right there on the frontline!